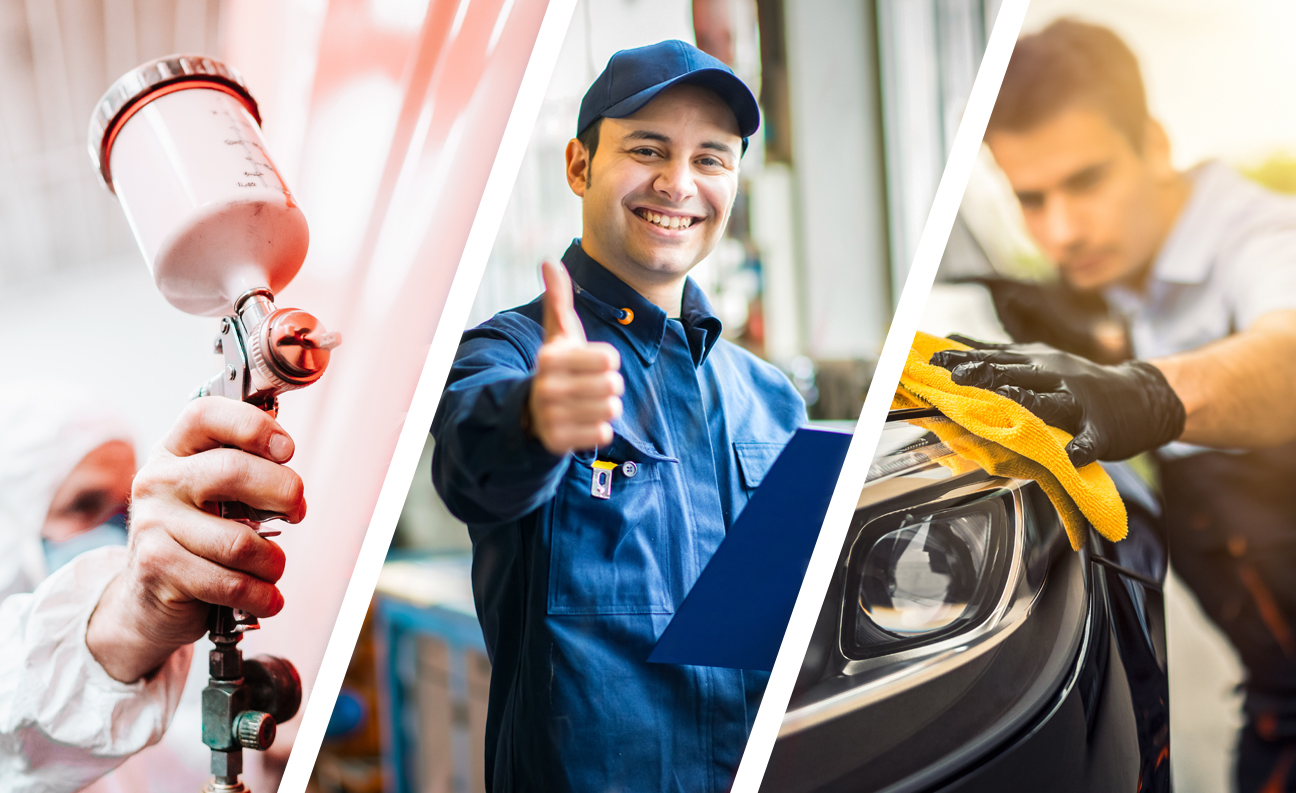 There are many collision centers in the South Florida area, but the South Motors Collision Center rises to the top. There are many aspects of our service that distinguish us from our competitors. Our collision center is not a small independent operation. It is a vital component of a reputable and fully authorized dealership group. All the technicians that work in our collision center are fully certified, and we only use factory parts to ensure quality and reliability. We have close working relationships with many major insurance companies such as GEICO, Allstate, Liberty Mutual and Metlife. We also complete many repair jobs for drivers insured by State Farm and Progressive. Drivers that get repair work done at the South Motors Collision Center are covered with a lifetime warranty on our work for the entire time they own the car. Come into the conveniently-located South Motors Collision Center near US-1. We'll get you back on the road in no time.
Though we have over 25 years of experience repairing all makes and models of vehicles, we are specifically certified by many brands, including Acura, BMW, Honda, Hyundai, INFINITI, Kia and Nissan.
---
Our Guarantee
Here at the South Motors Collision Center, we back our work with more than our word. We offer a limited lifetime guarantee on all paint, workmanship and materials. This guarantee lasts for as long as you lease or own this vehicle. In addition to our limited lifetime guarantee, there's also a 2-year limited warranty on all of the parts used in the repair work.
Learn more about the guarantee and warranty available at the South Motors Collision Center.
---
Our Credentials
The South Motors Collision Center is a reputable and trustworthy operation that has been serving South Florida drivers for over 25 years. All of our technicians are fully certified. We only use factory parts to ensure the best fit and performance. This enables our collision center to be fully authorized by multiple major car brands. In addition to our factory authorization, we are approved by most major insurance companies.
Get more info on the credentials of the South Motors Collision Center. Visit us today.
---
Claim Management
Many South Florida-area drivers that need collision work are uncertain how their insurance will handle the process. At the South Motors Collision Center, you don't need to worry about this. We have long-established relationships with nearly all major automotive insurance providers. This allows us to simply work directly with these companies. We'll take care of the paperwork and save you the hassle of dealing with your insurance.
You don't have to deal with the hassle of working with your insurance company to cover a collision claim. Bring your vehicle into the South Motors Collision Center today.
Repair Philosophy
Some collision centers simply want to get every job done as quickly as possible. At the South Motors Collision Center, we are committed to doing quality work with quality parts. Our factory authorization is proof that we are committed to only using factory parts installed by certified technicians. We also back our work up with a guarantee as further evidence that we are committed to quality.
Come into the South Motors Collision Center today for parts and repair work of the highest quality.
ProFirst Certified by American Honda Motor Co.

Honda is committed to providing safety for everyone, in the way Honda and Acura cars are built, and in the way they are repaired after a collision. Due to the increasing application of on-board safety, collision avoidance technology, and advanced materials in vehicle manufacturing, the collision repair industry and repair technology are evolving with increasing speed and intensity.
Today, it takes a highly-qualified collision shop to properly repair a Honda or Acura automobile – one with training, skill, the proper tools and equipment and the latest repair information. It takes a shop dedicated to their craft – a ProFirst Certified shop. Is your shop ready to meet the evolution of collision repair head-on? Is your shop ready to take the next step – to ProFirst Certified?
The ProFirst Certified Advantage
Being ProFirst Certified increases your shop's professionalism which promotes customer confidence and loyalty. It shows you are committed to a complete and correct repair and committed to your customer's subsequent safety.
When potential customers come to your shop for an estimate, you will have the advantage of being a ProFirst Certified shop – certified by American Honda. You can let customers know that, as a ProFirst Certified shop, you have the tools, equipment, training, knowledge, and other resources to do the job right. This can help turn more estimates into paying jobs.
Additional Services
No job is too small! Our services extend far beyond insurance claim repairs.
Lease Return Reconditioning
Don't pay the dealer premium prices for damage at the end of the lease bring it to us and we will repair that damage for a fraction of what the manufacturer will charge you. Dents, scratches, damage to aluminum wheels and all the other types of damage your leasing company will be examining can be addressed by our technicians.
Custom Painting
Interested in customizing your vehicle with a unique paint job? Trust our trained technicians to deliver a perfect finish in the hue of your choice. We use the same high-quality paint the automotive manufacturers approve, so your custom paint job will look professional and perfect.
Paintless Dent Removal
Our paintless dent removal will impress you in both price and quality. our skilled technicians use slender metal rods to access the dent and "massage" it out FROM THE INSIDE. This process, when applicable, requires no expensive dismantling of your vehicle's components, and the whole process usually takes less than 20 minutes.